Books & More
Dictionaries
PONS Wörterbuch für die berufliche Praxis
Deutsch/Englisch
This dictionary contains all important words and numerous phrases for people who need German for their job.
A very useful reference book for your workdesk.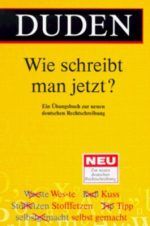 DUDEN Wie schreibt man jetzt?
Learn and practise the new German spelling rules with this reference book.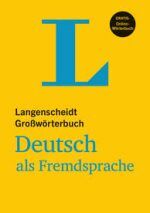 Practise Books German
Reihe: Deutsch üben
Band 1: "mir" oder "mich"?
Übungen zur Formenlehre
A good practise book for beginners and intermediate students of German who want to revise and practise difficult grammar aspects of the German language. With key to all exercises.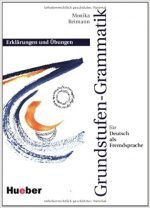 Grundstufen-Grammatik für Deutsch als Fremdsprache
Erklärungen und Übungen
Übungen zur Formenlehre
The complete grammar reference and practise book. Suitable for self-study and as a supplementary practise book for students who want more grammar exercises in addition to a German course with emphasis on communication skills.